A cool businessman is a busy businessman. Are you cool?
Modern business world is full of unexpected situations which you always have to be ready for. Every day each of you have an opportunity to visit meetings, exhibitions, conferences and other types of business events. As a professional you have to be ready to rock and roll! Visiting such the events requires the basic knowledge of you as a creative and innovative entrepreneur.
The right place at the right time
Every businessman usually specializes in one or in few similar fields. First of all you need to choose the right place to go. If you are a sales manager, attending the conference for software developers will not be useful for you. When you visit the appropriate exhibition you can discover a lot for yourself: information and advices as well as colleagues and successful representatives of your occupation.

The appearance
Fine dress helps to impress! Attending the official business events involves you to be a good looking and comply with the dress code.  As it is told a good dress is a card of invitation, a good mind is a letter of recommendation. You will never be paid any attention as to the professional if you wear casual clothes. I mean you will be, but not the one you need.
Planning
Planning is essential in any business, deal and case. You will see the real result when you start engaging all your organizational skills. It doesn't depend on whether you are an organizer or a participant – in both cases you have to think over all the details starting from venue to a color of pen you take. Planning is the whole strategy which should be studied backward and forward. As it was once told by Brian Tracy,
"A clear vision, backed by definite plans, gives you a tremendous feeling of confidence and personal power."
Communication
Communication is a fundamental process of every activity. That is why business communication is an integral aspect to be established by any successful entrepreneur. You should care about who you are communicating with and the way how you do it. Business exhibitions is a great opportunity to make it. A lot of potential partners and even clients can start talking to you and the first thing they will do is handing in the business card. The more you speak to them the more offers you will get. Therefore it can lead to great amount of clients and revenue. So you have to be governed by the rule,
speak a lot
.
Nevertheless, your words must be on point!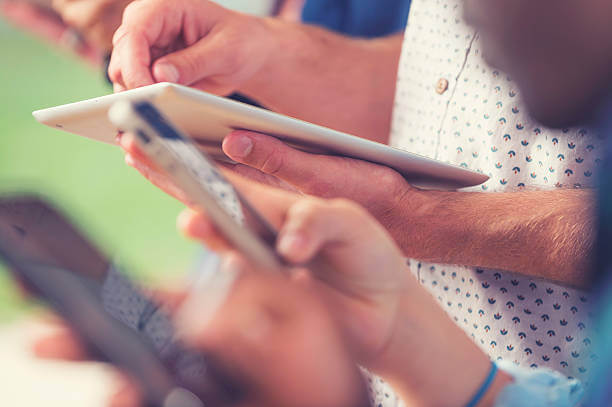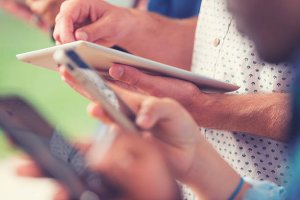 Your device
It will become your sales weapon if you use it properly! Visiting the business event, the main task it gets is to absorb the information for you to take advantage of it later. That is to say a smartphone is a powerful device as it can be filled with a variety of helpful tools. There is a range of apps that will boost your business in a right way. After any successful business even your pockets will be full of business cards and 1 lost card can cost you 1 prospective partner. You will be impressed, but there is a way to avoid it! Business Card Scanning software will let you transfer all the data scanned directly to your CRM. You can even find an international partner using such an approach. Anyway, handling a smartphone is always a convenient form of making business exhibitions work for you and for your CRM.
As you have already noticed you can anyway make the business exhibitions work. Every smart and clever entrepreneur will find even more than five ways. You just need to use your mind to the fullest extent!