Anyone who works in the business sector spends too much time looking for business cards that were presented at meetings, networking events and conferences. After all, who has the time to empty their pockets, wallets, and purses, and then carefully fold and sort the cards, submit them or enter every detail to spreadsheets or CRMs? 
It often happens that you threw out the card because you cannot predict will you ever need this connection, only in a few short weeks to find out that it would be useful in the end. Digitizing business cards is the best solution and mobile applications are a convenient way to do this. 
A lot of businesses using Salesforce CRM because it is a complex platform for business automation. The CRM is fast, customizable, secure, has all the necessary functions, and many integrated business applications. Our company, MagneticOne MobileWorks, developed an application
Business Card Reader for Salesforce CRM
which provides a quick and easy way to scan business cards using the camera of your smartphone and save the contact information directly to the Salesforce CRM.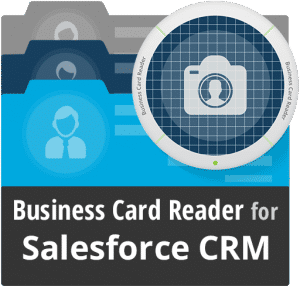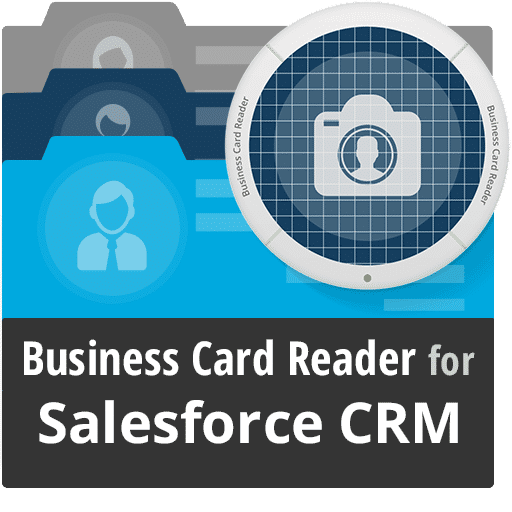 Business Card Reader for Salesforce CRM has a simple and intuitive interface, supports 25 recognition languages. The app uses the technology of intellectual OCR (optical character recognition) for the precise conversion of business card data. After you took a photo, you can preview the results and make necessary changes, add text and voice notes for each business card. 
BCR for Salesforce CRM helps you to keep your contacts in one place and absolutely secure due to the encrypted recognition server connection that is using for maximum data security. 
A unique feature of the app is that you can get a more extended person's information right after scanning a business card from the database of daaata.io. Just press the button "Get More," and you will see the company name, position, job title, address, social network profiles (Facebook, LinkedIn, and Twitter), messengers and much more about your contact (works best for the USA, Canada, and Europe).
The MagneticOne MobileWorks team provides every user of the application with effective 24/7 support and always keeps updating and improving the app. So, save a lot of space on your desktop and inside boxes, use the modern app, and be productive.