Business Card Reader for Infusionsoft CRM
Business Card Reader for Infusionsoft CRM
Business Card Reader for Infusionsoft CRM is a mobile app that allows you to enter data from business cards into your Infusionsoft CRM just in two taps. Take a photo of the business card and all the information will be directly imported into Infusionsoft. Moreover, this innovative solution let you create a huge set of additional data about your potential client, partner or colleague.
So, just two taps and you instantly get the following:
personal info: interests, skills, social media contact, photos, etc.

company info: size, industry, branch network, recent activity, etc.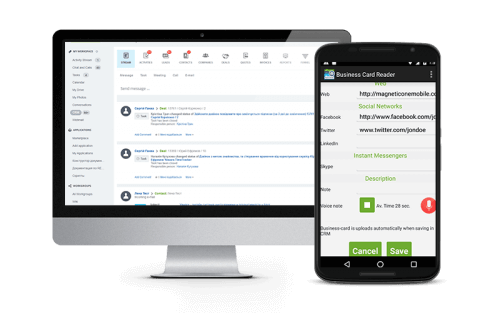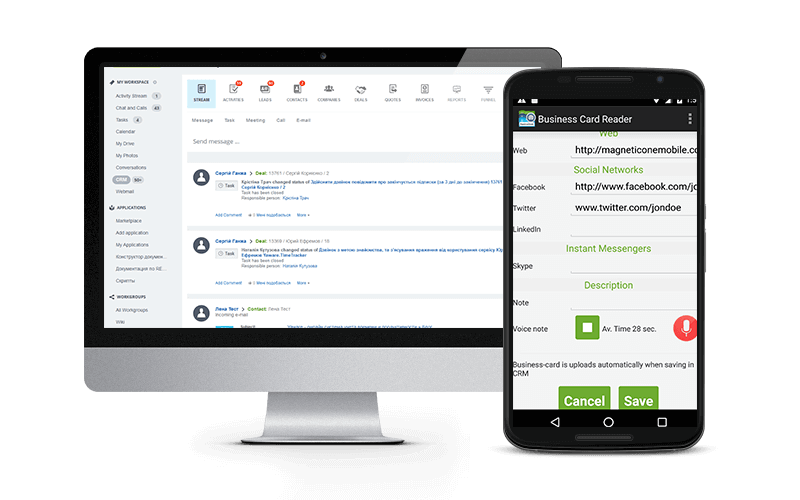 1. Capture a photo of a business card
2. App recognizes its data automatically
3. Get more data about person and company
4. A new contact is automatically stored into your CRM account
Build-in Business Card Reader to Infusionsoft CRM integration
All the necessary information in one place – just a moment to snap а business card and transfer it to your CRM account
Processes up to 5 business cards per minute
Preview and make necessary changes before saving
Works via your Android smartphone's camera
Recognition in 25 languages supported, including multilingual cards
Precise conversion of business card data
It does not violate any laws or the right of privacy
It always keeps your contacts secure
Pricing
FREE – including limited amount of business cards recognitions.
Personal Pay As You Go plans:
$14.99

100 business cards recognitions
$27.99

200 business cards recognitions
$59.99

500 business cards recognitions
$99.99

1000 business cards recognitions
Unique Features
Get extended person and company information on the fly from daaata.io