Are you familiar with the situation when you gathered a case full of business cards at an important event and now its time to manually transfer all the info from those cards to CRM or your cell phone? Was this an annoying and frustrating monotonous experience that took you an eternity to finish? Would you like to avoid this meaningless job in the future? Than you finally came to the right place to solve this issue. This post will outline the easiest and the fastest way to transfer business information from a card to SugarCRM or a smartphone.
MagneticOne Mobile's Business Card Reader for SugarCRM is here to help you. This is an intuitive, fast and convenient tool that will save your time and efforts. Work effectively with business cards and transfer all the necessary lead info to SugarCRM or a mobile device.
Here is a short and complete guide on how to move all your contacts from a paper card to a CRM:
#1. Install Card Reader App.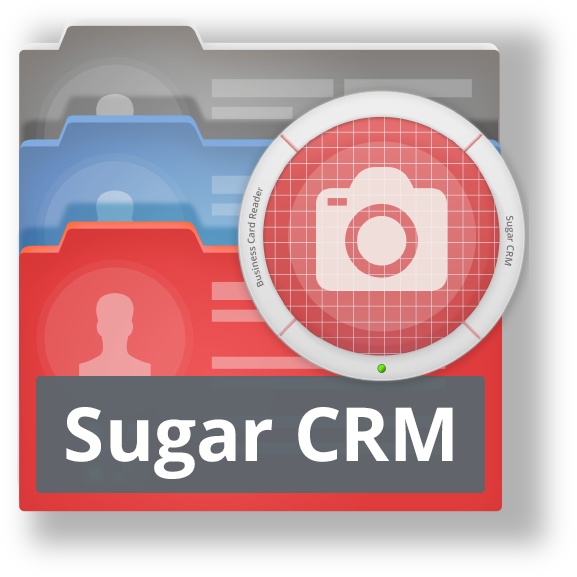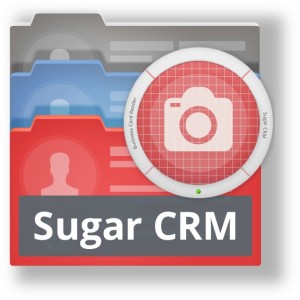 First you must install your new MagneticOne Mobile Business card reader app. Download application from Google play. Read a small instruction on how it works and tap  -> "Next."
#2. Set up your Sugar CRM account.
Before you actually start to work with the app it needs to know where would you like to store the info from a business card within a SugarCRM. For this reason you will have to log in to your SugarCRM account. Simply add the following info to start with: CRM URL, Username, Password and press "Connect". You can also set up SugarCRM connection later in Preferences. Please note, your business card data won't be transferred to CRM without a connection to SugarCRM.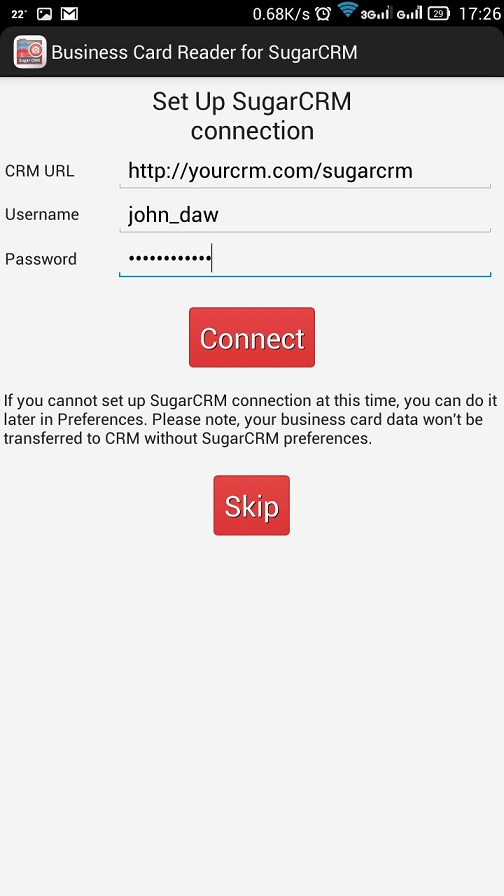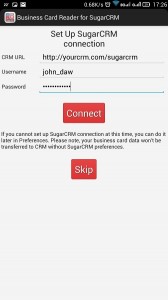 #3. Snap a photo of a business card.
Application recognizes a card automatically. However, for better accuracy avoid glares that are produced by some types of illumination, take control of focusing your camera, try a different angle to hold your smartphone while it is snapping a photo. Make sure all the data have been transcribed correctly before saving them.
#4. Select a language.
Card Reader recognizes any language at a business card by default. At the same time app can simultaneously read up to three languages at one card.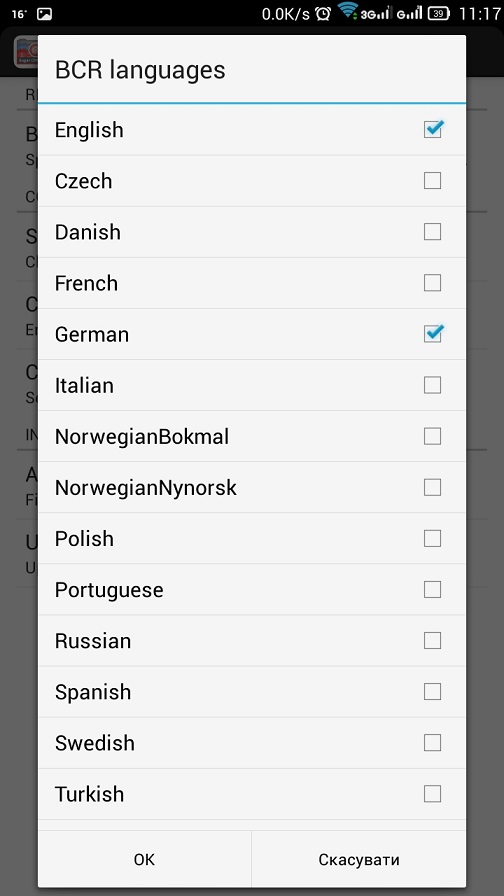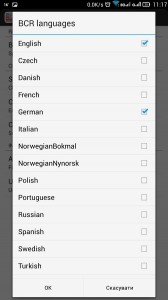 #5. Get more data about person and company.
You can enrich your leads with Facebook, LinkedIn, Skype, Gtalk and other info. Also the current version of Business Card Reader has the possibility to search the Web for a person at any of mentioned above social networks. Moreover, you are provided with an opportunity to save social media info within your SugarCRM. After that a new contact is automatically stored into your CRM account after you tap the "Save" button.
MagneticOne Mobile's Business Card Reader is one of the best options for automated transition of a contact's info from a business card to SugarCRM for convenient use, and search. Especially if you have a wide range of multilingual leads.
So, what are you waiting for, go to Google Play, download Mobile Card Reader for SugarCRM and start your effective business card processing right now!